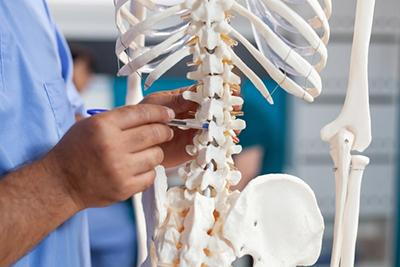 A spinal cord stimulator for Reno, NV, residents is a lifeline for those of us who are suffering from chronic pain. Dr. Ali Nairizi and his United Pain Urgent Care team are passionate about relieving your pain and providing exceptional care.
What Is a Spinal Cord Stimulator?
A spinal cord stimulator is a device that is surgically implanted between the spinal cord and the vertebrae. It emits low levels of electricity that go directly into the spine to relieve pain. It is predominantly used for chronic, long-term pain that cannot be resolved without intervention. Every patient receiving a spinal cord stimulator can expect some level of pain relief. Success varies depending on your health, the cause of your pain, and other related factors.
Placing a spinal cord stimulator is a two-step process and requires a trial run procedure before the final installation. The implanted device has small thin wires and a small battery pack lasting 5 to 10 years. There is also an antenna and a remote control outside the body. Both procedures are outpatient procedures using local anesthetic; if everything goes well, you should be able to go home the same day.
Spinal Cord Stimulator Uses
The primary use of a spinal cord stimulator is for chronic pain relief. With that in mind, there are many types of pain, and one of these devices can be used to provide relief in the following instances:
Back pain
Post-operative pain
Neuropathic pain
Certain types of spinal cord and brain inflammations
Post-amputation pain
Ultimately, pain relief goes a long way to improving your quality of life and your mental health. Dr. Nairizi at United Pain Urgent Care will only recommend a spinal cord stimulator to Reno, NV patients if it is in your best interest and other pain relief methods are not working or are unsuitable for your unique symptoms. With this in mind, we often recommend a combination of treatments for the best results.
What to Expect After Your Procedure
After your spinal cord stimulator device has been implanted, you can expect mild discomfort at the surgical site for a few days. Your doctor may prescribe some post-surgical pain relief medication for comfort. We do not recommend heavy lifting, twisting, and bending for at least two months after surgery to allow your body to heal fully.
Contact Us
Please don't suffer needlessly when Dr. Nairizi and his United Pain Urgent Care team are within reach. At our state-of-the-art facilities, we utilize a multidisciplinary approach, including spinal cord stimulator procedures for Reno, NV, patients. To book a consultation or learn more, please call us at (775) 384-1380.